Benefits Of Shared Hosting
Read this article to learn about the 'Benefits Of Shared Hosting.
What is shared hosting?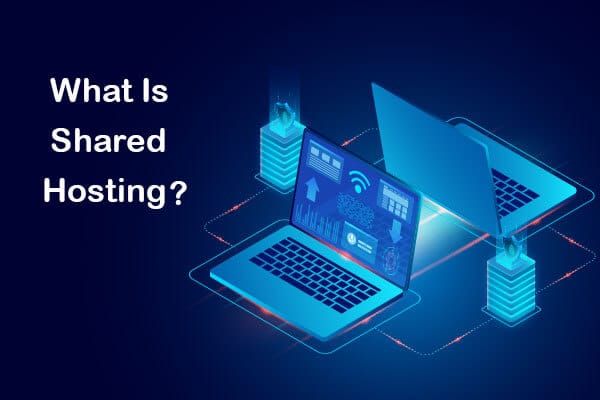 A single physical server is used to host numerous websites in a shared hosting arrangement. A single server can be used by a large number of people, resulting in lower expenses. Every user is assigned a part of a server where their website files can be stored. Thousands of users can be hosted on a single shared server. Using the shared hosting system's server, each client has access to services including databases, monthly traffic, disc space, email accounts, FTP accounts, and other add-ons provided by the host. There is only one MySQL server, and it's backed by an Apache web server and an MTA mail server. These assets are divided across all of the users on-demand on the server.
If you're looking for the most cost-effective approach to get your site up, shared hosting is the best option. Small websites or blogs that don't require complicated configurations or significant bandwidth are best served by this type of hosting. Dedicated or VPS hosting is preferable to shared hosting for high-volume websites because shared hosting is not capable of handling such traffic.
If you're just starting, a small business, or a personal website, shared hosting is the best option for you. Shared hosting is a popular choice for folks who are new to the web hosting industry. It's a popular choice because it's the cheapest one available. Individual user expenses are kept low because many individuals are sharing the server's resources. An easy-to-use control panel, which lets you upload your website files, create email accounts, and install databases for services that require them is standard feature in most shared hosting plans.
Although shared hosting may be deemed "entry-level" by certain specialists, for the vast majority of websites, it is more than adequate.
Benefits Of Shared Hosting
Less costly
The most cost-effective hosting option is shared hosting. The hosting company's expenditures are spread out among the many users that contribute to the server's upkeep. Basic plans start at roughly $30 per year, while premium services with unlimited disc space, bandwidth, and websites begin at more than $100 per year.
Flexible
With a shared plan, new online businesses may get up and running quickly and easily.
Easy to self-manage
Setting up a shared hosting account is a snap. Managing your website through a control panel is shared across web hosts. To administer a server, this user-friendly interface takes care of all the administrative jobs and maintenance responsibilities.
Hosting multiple domains is possible
Make sure the domains you buy are connected to your user directory before installing multiple websites. One person might have separate domains for their website, a blog about their hobbies, and a company website. This is where shared hosting comes in handy.
Professionally managed
Shared hosting requires little to no upkeep. Basic server administration responsibilities will be taken care of by your host, so you can focus on running your server. Most people choose web management unless they have the time and resources to run their server. Web hosting is a job best left to the experts. Everything from hardware and software upgrades to DDoS assaults and network disruptions is covered by shared hosting's skilled technical support.
Hosting dynamic websites is possible
The term "dynamic" refers to websites that change their appearance based on the user's location or device. Web content management systems such as WordPress and Joomla! are popular choices for dynamic websites like Facebook, Quora, and Twitter. Different programming languages, like Perl, Python, or PHP, can operate on a shared server when building dynamic websites and content management systems.
How does shared hosting work?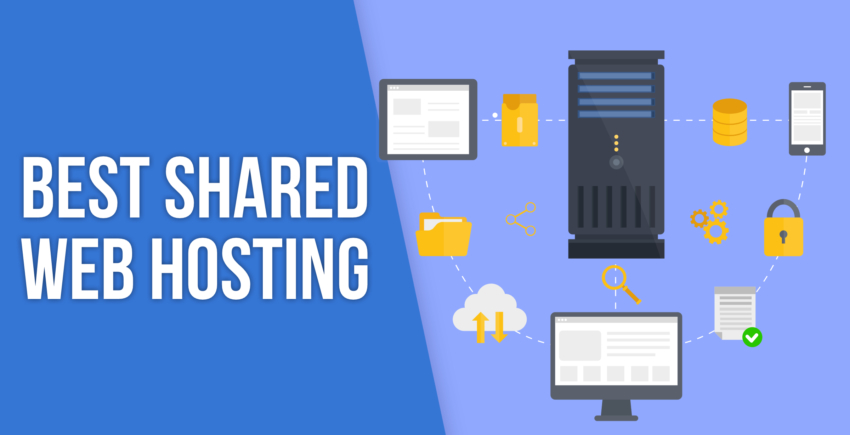 Using a single server, numerous websites can be hosted on shared hosting. From a few hundred to a few thousand depending on the amount of space available, the amount of RAM, and the computing power. It's possible to run a large number of websites on a single machine, but the resources are shared across a considerably larger number of users. The files and apps associated with each website user account are stored on a distinct partition of the server, and each has its file tree. Users can't see each other's files or those of the root. Web server resources are shared across all accounts on a shared server.
Features of shared hosting
Uptime
For shared hosting plans, be sure that you have uptime guarantees in place. You should expect a host to give you at least 99 percent of what they promise.
99RDP's shared hosting doesn't impact the speed and performance of other sites on the server, unlike many other web hosts.
Traffic
Consider how much traffic you expect to your website while making a decision. It's difficult to predict web traffic, but if you have any reason to believe your site will have a big volume of visitors, shared hosting may not be the best option because you may be violating the fair use clause.
Shared hosting suffers from this basic tenet of economics, which states that resources are finite no matter what. For shared hosting, read the fine print to see if it falls under the company's fair use policy. If your site gets a lot of traffic, your users download a lot of stuff, or a script causes the server to slow down, for example, it will cause problems for others. Frogpants, a podcasting platform, ran into issues when people were downloading and streaming large files.
Constraints on alteration
This may not be the best option for you if you have specific technical requirements. Custom software is not permitted. Using a FreeBSD or PostgreSQL database script requires a dedicated server if your shared hosting plan doesn't include this functionality. As most common CMS engines and blog builders are intended to work with MySQL and PHP, a virtual or physical server is the best solution here.
Support
Because this type of hosting is cheap, it doesn't imply you shouldn't anticipate any kind of customer service. Look for a host that has customer service representatives available around the clock and via the method you prefer, such as phone, email, or live chat.
The most important thing to remember is that you're sharing. Small websites are perfect for clients that share a server with numerous others. Since these sites aren't resource-intensive, hosting them all together won't put too much of a load on the server.
CONCLUSION
After reading this article, you might have good knowledge about, 'Benefits Of Shared Hosting. You can also read this article to learn about dedicated hosting vs. shared hosting.
You can read this article to know about the features and functions that you get in RDP.
Visit 99rdp.com to buy cheap RDP.