Features Of Shared Hosting
Read this article to learn about the, 'Features Of Shared Hosting'.
Shared web hosting is the most famous hosting solution sold by hundreds of web hosting companies worldwide. Because most people buying shared plans are new to web technologies and generally do not know what to look for when selecting a suitable hosting package, the sheer magnitude of the large market of shared solutions frequently causes issues for customers.
How to Select the Best Web Hosting Package?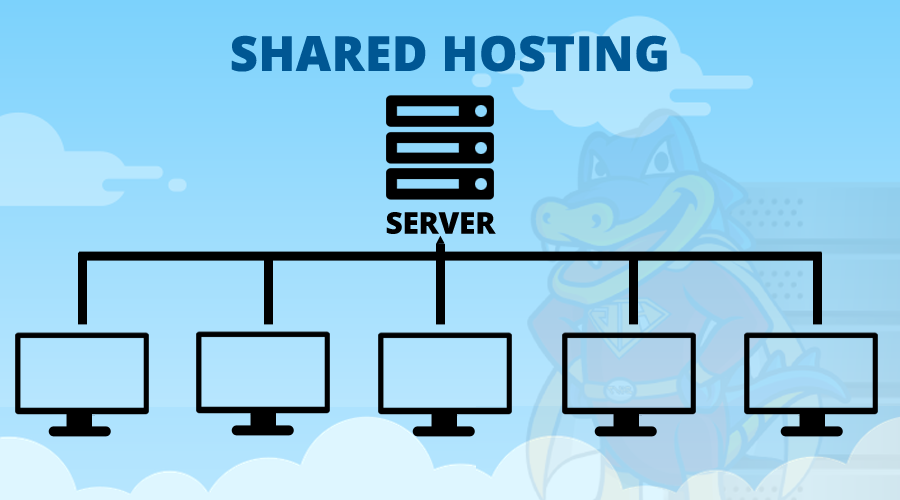 Because web hosting is a combination of functions and hardware features, you must understand some methods in order to find a suitable solution. The system is not difficult to understand — you just need to remember that a web host's excess of infinite functionalities does not necessarily imply that their shared strategy is exactly what you require. Of course, it would be ideal if you could simply consult a web developer who could explain which features you will require for this or that online project. If you don't have that alternative, keep reading to learn more about shared hosting plans and how to choose the best one for you.
Features Of Shared Hosting
Uptime: Uptime is the period during which your website is operational and users can access it without difficulty. It is usually expressed as a percentage of the total estimated uptime (twenty-four hours a day, seven days a week). Of course, it varies depending on whether your website must be available at all times. Typically, if you buy shared hosting, your task isn't too large, so you don't require 100% uptime. In such instances, a level of 98% is typical. When selecting a hosting plan, ignore what companies say about uptime — they only use the best servers for their company website, while you may get a bad one.
2. Support: It is critical to have help. If you are new to web hosting, your eyes, hands, and everything else will be your support. As a result, we recommend that you search the internet and read various reviews for data on the support of your web host candidates. Browse messageboards where customers discuss web hosting to get an analyst's perspective. Why is assistance so critical? When starting out in hosting management, you'll have a lot of questions, and many of them will needs urgent answers — which is why customer support's response time is so important.
3. Pre-installed applications: Many web hosting companies involve so many extra features in their shared plans that it becomes a jumble. They will provide some unlimited possibilities, pre-installed apps, additional-fee services, etc. Focus on the pre-installed mobile applications, which are special widgets that help you rapidly develop and maintain a website. The control panel is one of the most fundamental applications. You can take a breath a sigh of relief if your shared plan involves a control panel. With one, you will be able to manage even the most complex server procedures via a very user-friendly interface.
Although cPanel is the most famous control panel, certain web hosts will provide you with an alternative — Zpanel, Webmin, Virtualmin, or even their own customised control panel. Most control panels now come with some applications and add-ons pre-installed, allowing you to activate some important functions, like eCommerce tools such as payment instruments or shopping carts, with a single click. You can also get a content management system (CMS) such as WordPress or Joomla obtainable for fast automatic installation. Keep in mind that all of those extra features are only rational if you require them. Most of those functionalities are unnecessary if you have someone create a promotional website or portfolio for you.
4. Free bonuses: Finally, we arrive at the most enticing aspect of shared plans. Because the market for shared web hosting is so large, various organisations try to attract more customers by providing free bonuses. Some will provide a free domain name, website transfer, website-building techniques, or other attractive features. Naturally, this is fantastic and easy, so the more free bonuses you receive, the stronger the deal. When it comes to free bonuses, the primary thing to keep in mind is the "renewal fees." The firm will provide you the first year of domain utilisation for free, but you will have to give yearly fees after that. If a business allows you free features, always read the user agreement properly.
CONCLUSION
After reading this article, you might have got a good idea about the, 'Features Of Shared Hosting'. You can read this article to learn about the, 'ten benefits of using remote desktop protocol'. 
You can also read this article to learn how to buy Admin RDP.
Visit the website, 99rdp.com to get knowledge about the pricing plans of cheap RDP.